Podcast: Play in new window | Download | Embed
Subscribe: Google Podcasts | Spotify | Amazon Music | iHeartRadio | Stitcher | TuneIn | RSS
In this episode of the Birth, Baby, & Life podcast I introduce the show!!
I tell you what to expect from the show and what format it will take. I also talk a little about who I, Kristen, am, and why I'm so interested in pregnancy/birth/babies and podcasting. I tell you why podcasts fit into a mom's life so well 🙂
I discuss two recent news stories, one a re-published photo essay. This feature was originally done in the 1950's and shows the day-to-day life of a nurse-midwife in the rural South of the United States. I discuss why it's poignant in many ways, and what it's a good reminder of for modern day women.
The second story is from a celebrity mom who chose a natural birth her for twin boys. The story is empowering and a celebration of what's possible (without being condescending).
I wrap up the inaugural episode with a great quote from a doctor on how to get a "stuck" baby moving again. He says it works so often it's "crazy not to try it!"
In this episode I cover:
What you'll hear about pregnancy
What you'll hear about childbirth
What you'll hear about baby care
And what you'll hear about juggling life as a busy mom and as a modern woman
How to think about childbirth
An essential read as you prepare for your baby
A must-try tip for getting a "stuck" baby moving during labor!

Right-click here to download the MP3
Items mentioned in this podcast include:
I had a great time recording this first episode and getting it ready for you. Even though it's hard for me to go back and listen to it (I think I sound silly!), I'm reminded that I'll get better with time. I'd love to hear your feedback on this episode and what you'd like to hear about in future episodes. Have a guest you really want to hear from? Let me know! Thank you so much for listening and letting me share about myself and the new podcast.
Click Here to Subscribe via iTunes
Click Here to Subscribe via RSS (non-iTunes feed)
(NOTE: Want a Perfect Birth Plan Template? Use this template and step-by-step videos to write a birth plan that gets your birth team on your side for a beautiful birth experience! Get the birth plan kit here.)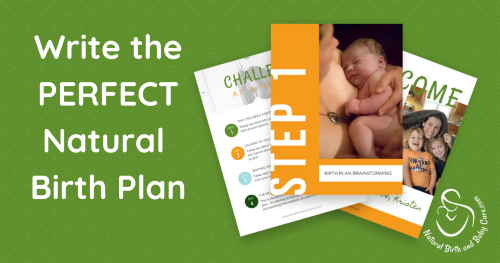 .

Birth, Baby, and Life Podcast
Kristen Burgess: Crazy About Everything Pregnancy, Childbirth, and Baby
The tips, tools, and straight talk you want for pregnancy, childbirth, and bringing up baby