Podcast: Play in new window | Download | Embed
Subscribe: Google Podcasts | Spotify | Amazon Music | iHeartRadio | Stitcher | TuneIn | RSS
How can you handle the pain of childbirth? What can you do to feel confident and in control during labor? And what are good positions to labor and birth in? I cover these questions and more in this week's Q&A episode! Enjoy 🙂
Issues I Discuss in This Podcast:
Feeling confident and in control during your birth
Keys to handling labor pain
How to be sure you can "do it"
Top book and video recommendations to prepare for natural birth
THE tool to take with you to the hospital (you can use at home too)
You need to experiment with this during pregnancy
Positions that work well for birthing
How to have a safe home birth

Right-click here to download the MP3
Items mentioned in this podcast include:
*Since there are so many items this week, I've noted the ones that link to resources I've created:
(NOTE: Want a Perfect Birth Plan Template? Use this template and step-by-step videos to write a birth plan that gets your birth team on your side for a beautiful birth experience! Get the birth plan kit here.)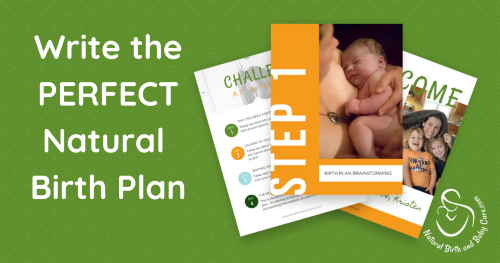 .

Birth, Baby, and Life Podcast
Kristen Burgess: Crazy About Everything Pregnancy, Childbirth, and Baby
The tips, tools, and straight talk you want for pregnancy, childbirth, and bringing up baby