Podcast: Play in new window | Download | Embed
Subscribe: Google Podcasts | Spotify | Amazon Music | iHeartRadio | Stitcher | TuneIn | RSS
It's the final countdown to baby #8, and I share some of the "last minute" things I'm doing to prepare and feel ready – both practically and mentally/emotionally for this baby <3
Topics I Cover in This Podcast:
What I'm doing to get ready in the last couple of weeks 😀
When I gathered birth supplies – and why having a few last-minute things to pick up has helped m
How I got baby clothes sorted and ready (with a pink/blue bin!)
Getting my diaper bag ready… mostly
An awesome system that has helped me get my email inbox to 0 – even the NBBC box!
How I'm keeping the kids on task… and keeping the house clean!
What I'm doing to get the piles of stuff to melt away
Why my Brewer Diet checklist is my new best friend
What changed to help me start visualizing baby's birth
"Getting heavy" – what it means… and why I'm starting to get excited about it
Right-click here to download the MP3
Things Mentioned on This Week's Podcast
Learn Do Become – their information has really been helping me get on top of things. Feels great while nesting is in full force!!
(NOTE: Want a Perfect Birth Plan Template? Use this template and step-by-step videos to write a birth plan that gets your birth team on your side for a beautiful birth experience! Get the birth plan kit here.)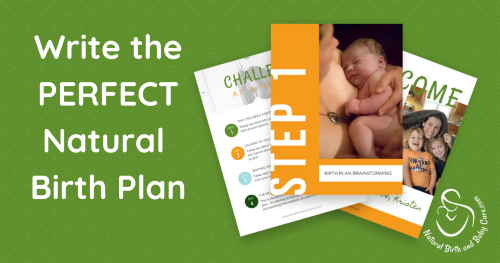 .

Birth, Baby, and Life Podcast
Kristen Burgess: Crazy About Everything Pregnancy, Childbirth, and Baby
The tips, tools, and straight talk you want for pregnancy, childbirth, and bringing up baby