Birth Doulas | Postpartum Doulas
Do you want your labor to go more smoothly, take less time, and reduce interventions?
Do you want to experience natural pain relief during labor and birth? A doula can help you achieve these goals.
Here's a nice introduction to doulas:
"Doula" is a Greek word meaning "woman's servant" or "trusted servant." Women have always supported other women during birth. A doula continues this tradition in our modern day society.
She serves you and supports you and your family. During labor and birth your doula is committed to being with you throughout your entire labor. Most doulas remain for several hours after the birth and some continue to serve in the postpartum period.
(NOTE: Want a Perfect Birth Plan Template? Use this template and step-by-step videos to write a birth plan that gets your birth team on your side for a beautiful birth experience! Get the birth plan kit here.)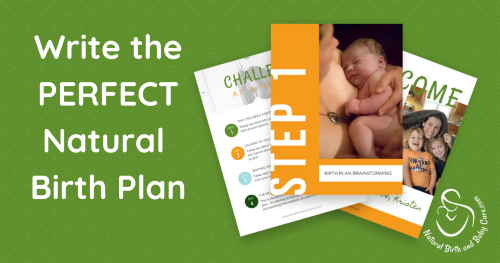 The Benefits of a Doula
Shorter labors
Reduced need for pain medication
Fewer episiotomies
Fewer operative vaginal deliveries (forceps and vacuum)
Fewer cesarean sections
Improved neonatal outcomes
Better mother-infant interaction
Improved breastfeeding rates
Greater maternal satisfaction
Numerous studies have shown that having a doula results in fewer medical interventions, including cesarean section and forceps/vacuum extraction.
Moms with a doula require less pain relief medication and often report an easier and more pleasant birth experience.
Families supported by doulas show greater confidence in the weeks following the birth.
The baby also benefits after you've had doula support. Mothers and babies who have had a doula have been shown to breastfeed better and for longer. Postpartum depression and anxiety are also reduced. Studies shows that mothers who have had a doula are more affectionate towards their babies.
How a Doula Helps You
How can a doula do all of this for you?
During your labor and birth your doula provides you with continuous physical and emotional support. She's by your side to provide you with what you need.
She rubs your back if you need a back rub. She holds your hands if you need someone to hold your hands. She reassures you if you're scared.
If you'd like warm, moist heat on your back or belly – if you'd like a cool washcloth on your forehead – if you'd like a sip of water – or if you just want somebody to be near you – your doula does that. She does anything you need.
Your doula helps you understand clearly what's going on even when you don't think that you can. She helps explain any procedures. Then you can decide what you truly want or don't want. She helps you (and your partner) advocate for yourself and your baby.
The Nurses Can't do It
If you're giving birth at a hospital you may expect that a nurse will be able to do all these things for you. But the reality is there are just not enough nurses to be able to give women one-on-one continuous attention. Your nurse is caring for several laboring women. You may also have nurses changing shifts while you're in labor.
A doula stays with you from the time you call her until your labor is done and you and your family are ready for her to leave.
Your doula is specially trained to know exactly how to best support you during labor and birth. You'll meet with her a few times throughout pregnancy to get to know her. She's there for you and only you.
Read Kate's birth experience with a doula.
Doulas Help Dads (and All Labor Partners)
You might wonder why you need a doula if your partner is going to be at the birth. It's wonderful if your partner will be there for you – but a doula can enhance your birth partner's experience as well as yours.
Your doula can help your partner remember everything that was learned in childbirth classes. Doulas offer experienced suggestions on how your partner can help you.
If your husband is worried about being a "labor coach," he can relax and draw on the wisdom of your doula. She'll give you the physical support you need during labor while you are reassured by your partner's presence.
Your partner can take breaks and go to the bathroom or get a drink because you'll be well taken care of by your doula. Your partner's confidence is increased by her presence. Her calm helps your partner stay calm.
A doula understands how women act instinctively during labor. What may seem strange or even scary to your partner is normal for your doula. She understands what positions you may want to get in and what vocalization may help you through labor. She can reassure your partner (and you!)
Click here to listen to my podcast interview with doula Nikki Knowles!
Postpartum Doulas
Doulas are not only wonderful during labor and birth – you can have the assistance of a postpartum doula. The postpartum doula is truly there to "mother the mother" and help care for the new family.
This doula is not a "baby nurse." Baby nurses are there to take care of the baby so that a "mother can rest." However this is not wonderful for the mother/baby bond – and can leave a new mother feeling lost when the nurse leaves.
A doula helps with your baby. But she's really there to help you and your family. She does everything from helping you get to and from the shower to washing clothes to running errands. She'll cook meals and get your older children to school.
Your doula helps you get breastfeeding off to a good start. She'll also be able to show you how to nurse lying down so that you can rest. After your baby has a full tummy, your doula can rock him or her while you shower.
Your doula can also teach you how to change diapers, bath your baby, dress your baby, swaddle you baby, or anything else that you may be nervous about. Or she can simply take care of everything so that you can get to know your new baby.
If you have older children and want some time with them your doula can rock your contended baby and give you time alone with them.
You can hire you postpartum doula to be there when you need her. Some doulas work a 9-5 shift. Others are there for only a few hours.
You can also hire a doula to stay overnight. An overnight doula will probably help you with diaper changes, bringing you snacks and drinks, and getting to the bathroom. If your baby is wakeful even after nursing you may like your doula to walk with him or rock her while you rest.
(NOTE: Want a Perfect Birth Plan Template? Use this template and step-by-step videos to write a birth plan that gets your birth team on your side for a beautiful birth experience! Get the birth plan kit here.)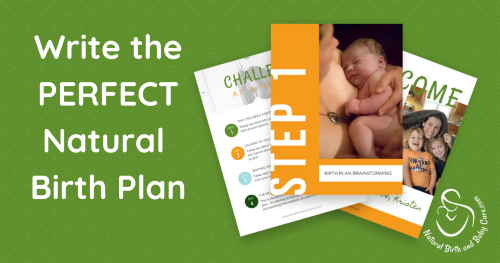 Related Articles
References
Benefits of a doula present at the birth of a child. Martin T. Stein, John H. Kennell, Ann Fulcher. Pediatrics.
Nov 2004 v114 i5 pSS1488(4)