Podcast: Play in new window | Download | Embed
Subscribe: Google Podcasts | Spotify | Amazon Music | iHeartRadio | Stitcher | TuneIn | RSS
What are real mamas thinking, feeling, experiencing… and how are they handling birth and baby choices? This week Hannah Smerkonich shares part of her journey through her pregnancies and births. She discusses how she handled communicating her wishes both gracefully and firmly – enjoy!
Topics We Discuss in This Podcast:
How a friendly, casual comment helped Hannah explore birthing options (excellent if you're hoping to talk to friends & aqacquaintances about birth)
How Hannah "tested" her doctor to feel confident he'd give her space to make decisions for herself
What prompted Hannah to search beyond the standard medical model of healthcare – and what she discovered there
Why Hannah started to feel annoyed with "perfect" prenatal appointments!
A round of "false" labor and one way to handle it
How Hannah gently but firmly declined interventions she didn't want at the hospital
What the experience of working with an asynclitic baby is like!
Dealing with the pediatrician when you decide to make your own parenting and healthcare choices
Handling an infection postpartum
Right-click here to download the MP3
Things Mentioned on This Week's Podcast
(NOTE: Want a Perfect Birth Plan Template? Use this template and step-by-step videos to write a birth plan that gets your birth team on your side for a beautiful birth experience! Get the birth plan kit here.)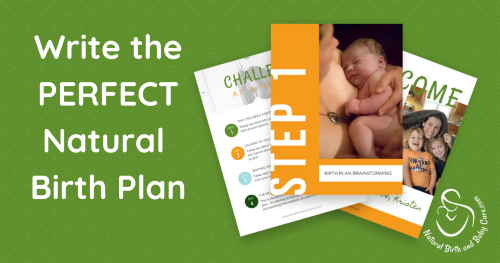 .

Birth, Baby, and Life Podcast
Kristen Burgess: Crazy About Everything Pregnancy, Childbirth, and Baby
The tips, tools, and straight talk you want for pregnancy, childbirth, and bringing up baby