Podcast: Play in new window | Download | Embed
Subscribe: Google Podcasts | Spotify | Amazon Music | iHeartRadio | Stitcher | TuneIn | RSS
I won't lie to you… today's podcast is an opinion piece through and through – and I think you're going to love it! Talk about childbirth needs to change, and it needs to change with women first. The "mommy wars" leave women afraid to share information – and that fear is creating silence that hurts us, our children, and even our grandchildren. I share it all in today's podcast.
Topics I Cover in This Podcast:
How the "don't be part of the mommy wars" line actually hurts women
Why making it all about "choice" leaves women feeling disempowered and guilty
How we can better support women who don't have an ideal birth
Why birth matters
Current "tip-of-the-iceberg" evidence that every mom-to-be needs to know
How silencing moms with "mommy war" scolding hurts women everywhere – and destroys what we're building for our daughters
Right-click here to download the MP3
(NOTE: Want a Perfect Birth Plan Template? Use this template and step-by-step videos to write a birth plan that gets your birth team on your side for a beautiful birth experience! Get the birth plan kit here.)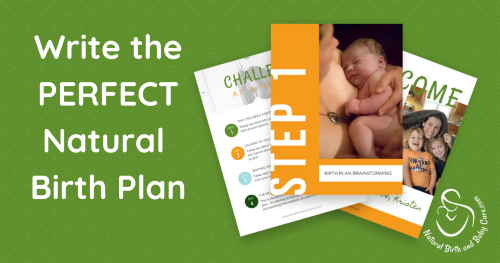 .

Birth, Baby, and Life Podcast
Kristen Burgess: Crazy About Everything Pregnancy, Childbirth, and Baby
The tips, tools, and straight talk you want for pregnancy, childbirth, and bringing up baby