Today, with fireworks everywhere and millions celebrating the freedom to gather with friends and family, my thoughts turn to the freedom that mothers should have when it comes to pregnancy, birth, and baby. And the fact that we, as mamas, need to stand calmly – and confidently – to assert our freedom and autonomy. I talked about that on today's MamaBaby Birthing call, and I'd love for you to listen in to the recording. Below that is an email I sent around this morning.
Stand strong, gentle mother, stand strong.
(NOTE: Want a Perfect Birth Plan Template? Use this template and step-by-step videos to write a birth plan that gets your birth team on your side for a beautiful birth experience! Get the birth plan kit here.)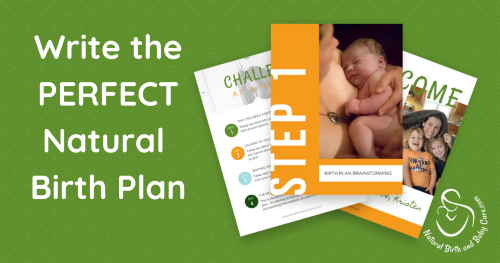 My Independence Day Email
Subject: Your doctor does not "let" you stay pregnant or "take" your baby
Today is Independence Day in the US, and I am profoundly grateful for the blessings and freedom that I have today. But I worry very much about the words I hear pregnant women use…
"My doctor let me go to 41 weeks."
"They took my baby."
That second one is especially chilling to me and I hear it a lot. It actually makes me feel nauseated.
It is time to declare your independence – to declare your autonomy, your human rights, and your rights as a mother and as part of a mamababy pair.
YOU call the shots when it comes to your pregnancy, birth, and baby. That doesn't mean you won't consult with doctors, midwives, etc. But YOU make the choices. Be informed – and then listen to your heart, listen to your baby, and stand strong.
I'm not just talking about if you have an "overdue" pregnancy either (a term that's totally ridiculous)… women are bullied from the moment they pee on a stick and see two lines.
You make the decisions. Don't let them bully you. You and your little one will live with this experience for the rest of your lives. This is YOUR pregnancy, YOUR birth, and YOUR baby.
Happy Independence Day Mama!
Talk Soon,
~Kristen