Podcast: Play in new window | Download | Embed
Subscribe: Google Podcasts | Spotify | Amazon Music | iHeartRadio | Stitcher | TuneIn | RSS
Mamas are often overwhelmed with how to get meals on the table – but there are meal strategies that really do make it easier to prepare healthy meals for your family with minimal effort! This podcast episode covers some systems and secrets to help you keep everyone's belly full with less stress for you.
Topics I Cover in This Podcast:
The #1 thing that helped me out of an unhealthy food rut
How to choose the meal system that works for you
Why you should not be afraid to repeat meals (and how to keep your family happy while you do it)
Tips for streamling your shopping lists
Why you need to focus on simple meals most days
The "backup meal" secret every busy mama needs in her cabinet!
Equipment that you need in your kitchen (and what you don't)
How batch prepping can help you save tons of time in the kitchen
My batch prep system – this takes only minutes every week
How to pre-prepare different foods: proteins, veggies, and grains
Why you should include your kids in the kitchen – and how to do it!
Right-click here to download the MP3
Things Mentioned on This Week's Podcast
(NOTE: Want a Perfect Birth Plan Template? Use this template and step-by-step videos to write a birth plan that gets your birth team on your side for a beautiful birth experience! Get the birth plan kit here.)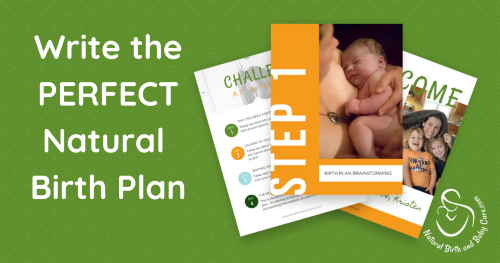 *
Birth, Baby, and Life Podcast
Kristen Burgess: Crazy About Everything Pregnancy, Childbirth, and Baby
The tips, tools, and straight talk you want for pregnancy, childbirth, and bringing up baby