Podcast: Play in new window | Download | Embed
Subscribe: Google Podcasts | Spotify | Amazon Music | iHeartRadio | Stitcher | TuneIn | RSS
You'll usually hear moms say they loved the pushing stage, but many of us find it overwhelming and confusing. When should you push, how should you push, and should you ever not push? Get the lowdown on pushing in this week's episode.
Topics I Cover in This Podcast:
Why some women feel pushing is a huge relief (and why others don't)
The big differences between pushing my first 3 babies and my last 3 babies
What does "directed pushing" mean (and why you should avoid it)
The difference between getting guidance and being coached into unsafe pushing
What is "laboring down"
Should you try not to push?
What's mother-directed pushing?
How to trigger the fetal ejection reflex (and why you want to)
What's the right way to push???
Right-click here to download the MP3
Items mentioned in this podcast include:
[raw]
[/raw]
(NOTE: Want a Perfect Birth Plan Template? Use this template and step-by-step videos to write a birth plan that gets your birth team on your side for a beautiful birth experience! Get the birth plan kit here.)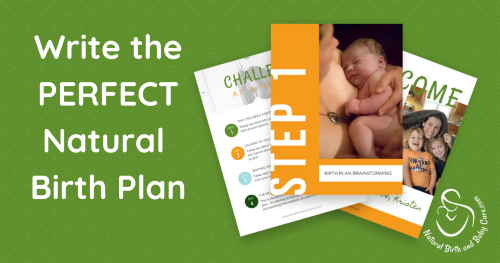 .

Birth, Baby, and Life Podcast
Kristen Burgess: Crazy About Everything Pregnancy, Childbirth, and Baby
The tips, tools, and straight talk you want for pregnancy, childbirth, and bringing up baby