Podcast: Play in new window | Download | Embed
Subscribe: Google Podcasts | Spotify | Amazon Music | iHeartRadio | Stitcher | TuneIn | RSS
Baby scheduling is one controversial topic. I hesitated about tackling it, but since it's something I've been researching for my own family I decided to share some of what I've found and learned with you. Should you consider a baby schedule? This episode will give you a solid basis to evaluate scheduling babies for your own family.
This month is also Cesarean Awareness Month, so I talk a little about cesarean resources.
In this episode I cover:
Cesarean Awareness Month
Some of our own resources to help you with c-section issues
Why you should consider scheduling
How scheduling helps you get more sleep*
Why my 11 year scheduling journey can help you
An overview of different baby routine methods
How rhythm and routine nourish your baby
How you can make a baby routine work for your family
Right-click here to download the MP3
Items mentioned in this podcast include:
Click Here to Subscribe via iTunes
Click Here to Subscribe via RSS (non-iTunes feed)
It's been interesting to explore scheduling naps with Corwin, which has been the inspiration for the podcast. I find that scheduling naps and having baby get enough sleep is helpful for everyone in the family. My family doesn't personally schedule feedings, though I find my babies do tend to breast feed at regular times.
I think feedings can be responsibly scheduled if the parents pay close attention to how baby is doing and Mama's milk supply – setting up a 3 hour breast feeding schedule does not make you a bad parent and if that works for your family, do it! If breastfeeding on demand is what works for your family, then do that!
*Please note that I do not recommend "cry it out" or "CIO" methods. I have been able to help my babies have a regular nap time rhythm and a regular bedtime without "cry it out" techniques.
Articles About Baby Routines and Gentle Scheduling
(NOTE: Want a Perfect Birth Plan Template? Use this template and step-by-step videos to write a birth plan that gets your birth team on your side for a beautiful birth experience! Get the birth plan kit here.)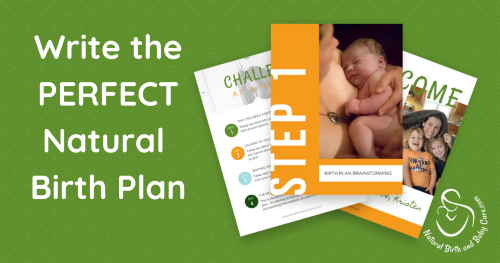 .

Birth, Baby, and Life Podcast
Kristen Burgess: Crazy About Everything Pregnancy, Childbirth, and Baby
The tips, tools, and straight talk you want for pregnancy, childbirth, and bringing up baby