Podcast: Play in new window | Download | Embed
Subscribe: Google Podcasts | Spotify | Amazon Music | iHeartRadio | Stitcher | TuneIn | RSS
What if we as mothers were to stand up – to stand in charge of pregnancy, of birth, of mothering? What if we were to start a quiet, confident rumble that grows into a roar too big to ignore – that shakes the very foundations of "becoming mama" – and gives it back to women, where it belongs? What if YOU were in charge of your pregnancy and birth?

Topics I Cover in This Podcast:
What would happen if we turned around all the "standard" questions about birth choices?
How can we get people to stop and consider different beliefs about birth
Why standard "shut up and get in the stirrups" rhetoric is harmful to women (and babies)
How to talk to someone hostile towards natural birth
What to say to someone who says you'll need pain relief medications
How we can create change without being obnoxious
How we can stand up for babies and birthing women without being subordinate
Why EVERY pregnant woman needs to stand up and be in charge
Right-click here to download the MP3
Things Mentioned on This Week's Podcast
(NOTE: Want a Perfect Birth Plan Template? Use this template and step-by-step videos to write a birth plan that gets your birth team on your side for a beautiful birth experience! Get the birth plan kit here.)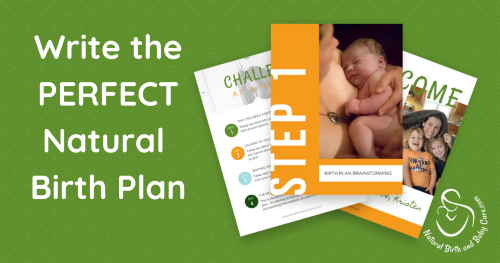 .

Birth, Baby, and Life Podcast
Kristen Burgess: Crazy About Everything Pregnancy, Childbirth, and Baby
The tips, tools, and straight talk you want for pregnancy, childbirth, and bringing up baby